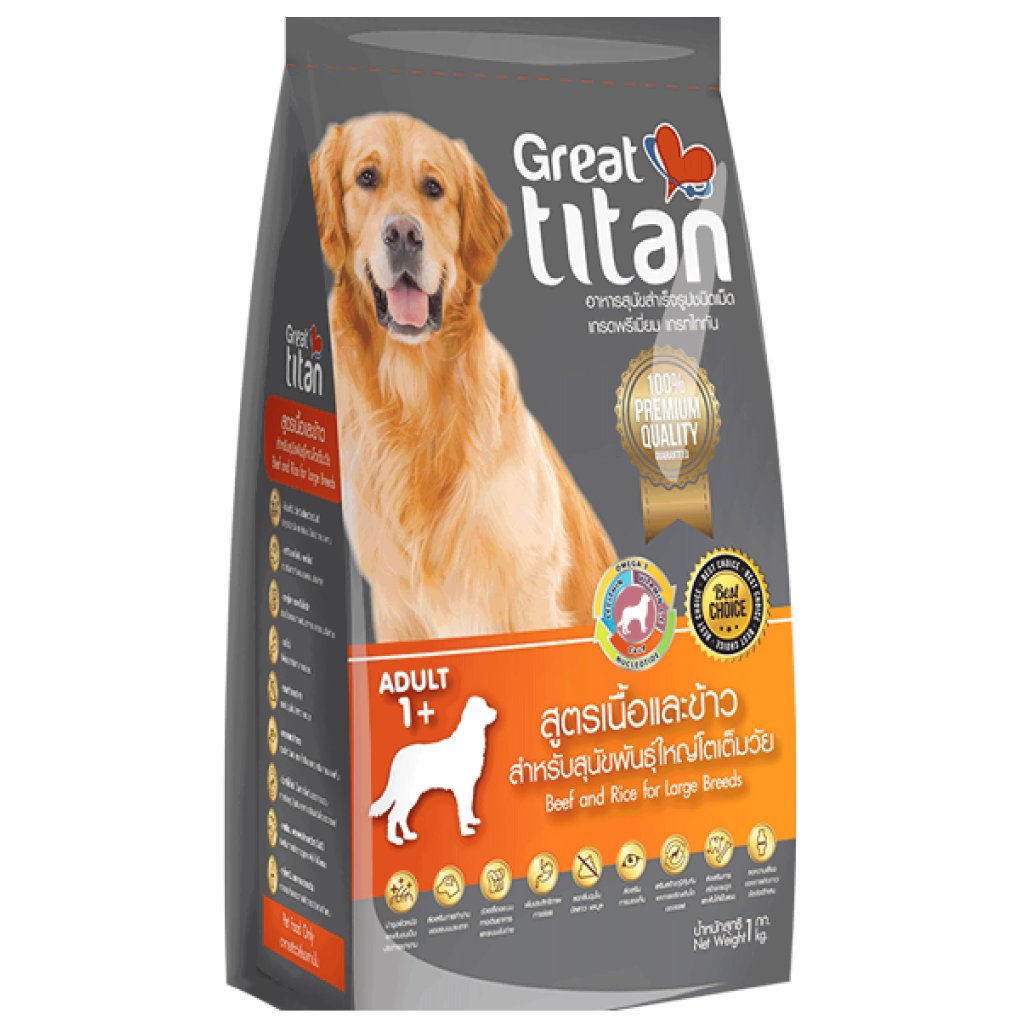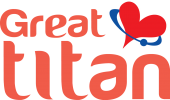 Benefit from Great titan Beef and Rice For Large Breeds
Omega 3, Vitamin E, C
– to nourish the skin and promote healty, glossy fur.
Lecithin and choline chloride
– to promote choline function and benefit the
Cellulose and Prebiotic
– to promote gastrointestinal tract function and defecation,while reducing constipation in dogs.
Enzyme
– improve digestion
Yucca Extract
– reduce odor from urine and feces.
Beta Carotene
– Carrot and pumpkin are rich in vitamins and minerals, especially Vitamin-A and carotenoids to maintain good vision in dogs.
Nucleotide
– are short peptide proteins used by the animal's body as a starter substance for maintaining the immune system and cell growth in the gut and digestive system.
Calcium, Phosphorus and D3
– promote bone growth and strong teeth.
Glucosamine & Chondroitin
– lower risks for arthritis in large dog breeds.