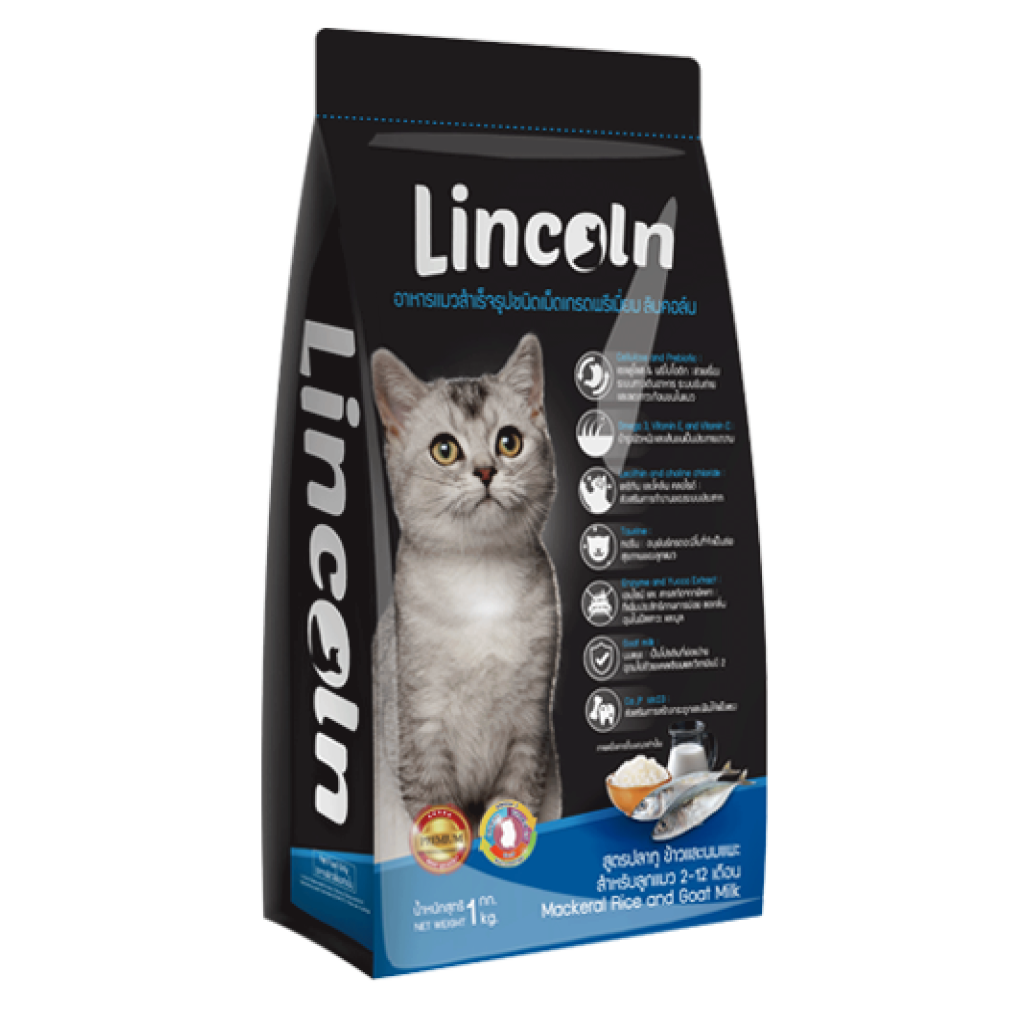 Mackerel Rice and Goat Milk For kittens aged 2-12 months
Benefit from Mackeral Rice and Goat Milk
Goat milk
– is an easily digested protein rich with calcium and Vitamin-B2
Calcium Phosphorus and Vitamin D3
– promote bone growth and strong teeth.
Cellulose and Prebiotic Natural Cellulose from gold kiwi
– to promote gastrointestinal tract function and defecation,while reducing constipation in dog. Prebiotics enhance the immune system by working with
Omega 3, Vitamin E, and Vitamin C Omega from tuna and salmon oil with added Vitamin E and VitaminC
– to nourish the skin and promote healthy. glossy fur.
Lecithin and choline chloride Supplements
– are added as components of acetycholine and phospholipids to promote choline function and benefit the nervous system.
Taurine supplements
– are amino acid derivatives that promote health in kittens.
Enzymes
– help increase digestion efficiency.
Yucca Extract
– reduce odor from urine and feces.