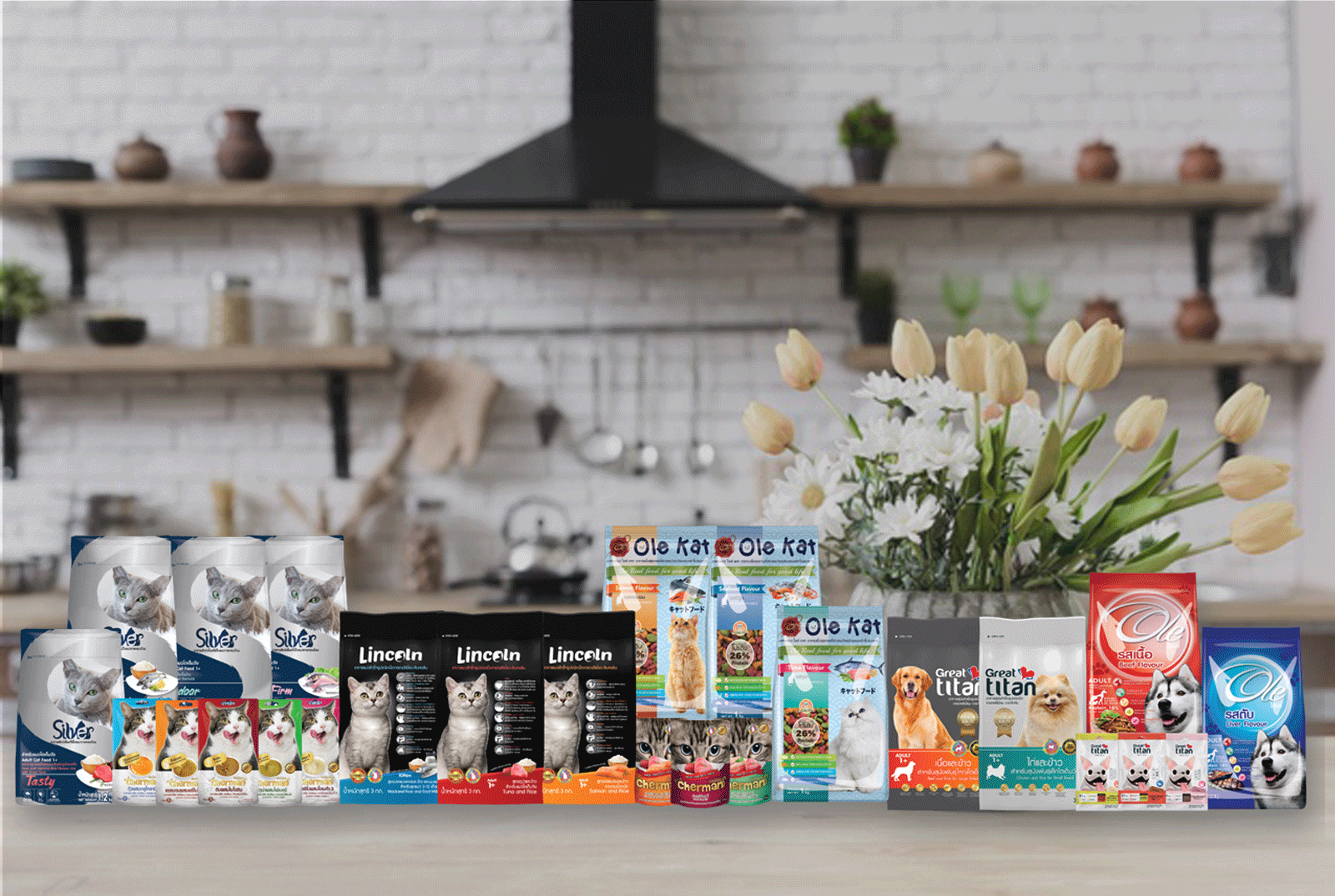 The Greatest Petcare Company provides a variety of pet foods corresponding to the client's need whether dry, wet or snack.
Our granular pet foods are made through modern production with international standards. They are available in all shapes, colors, and formulas as you need whether dog for cat food.
We have wet pet food products called "Pounch", produced from quality raw materials. The recipes and flavors can be chosen as your need.
Give a reward to your beloved pets with Snacks made of quality raw materials in accordance with the international standard. The recipes and flavors can be chosen as your pet's need