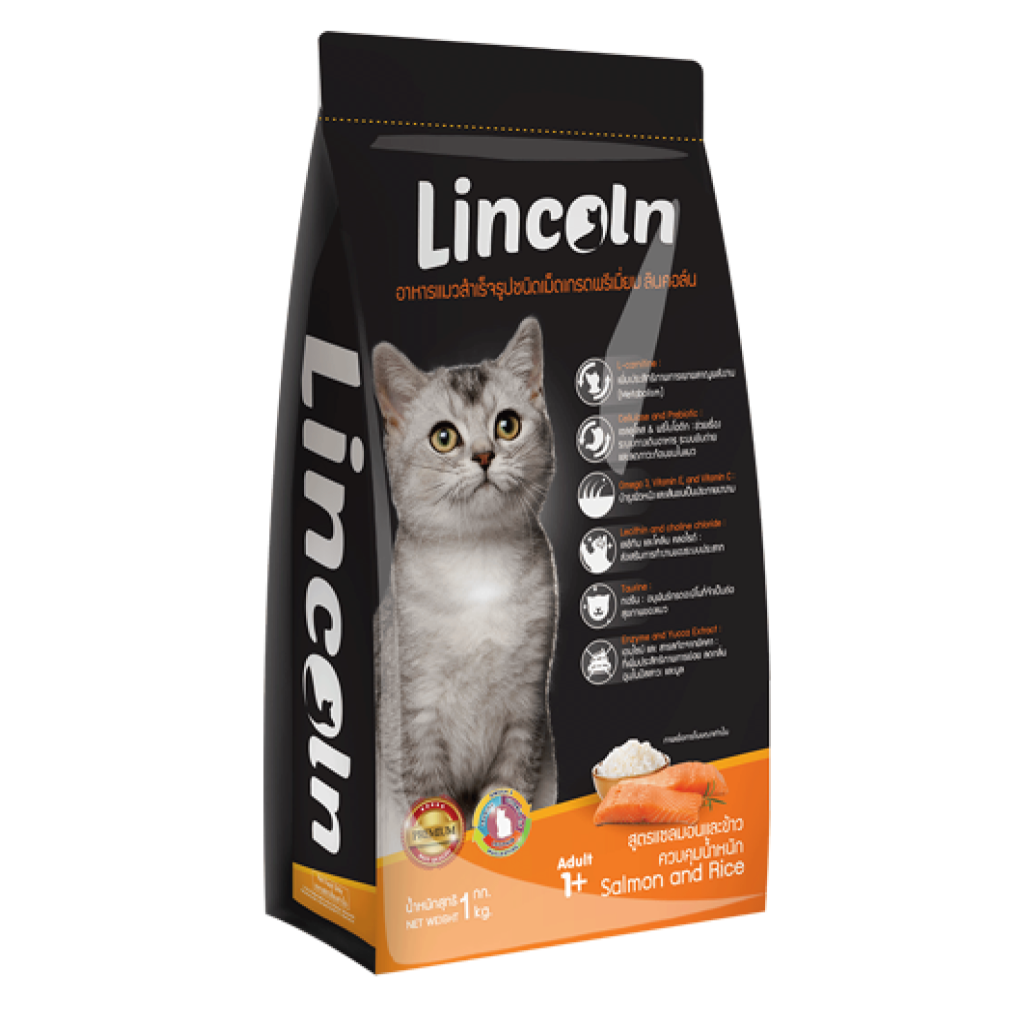 Salmon and Rice For Weight control cat formula
Benefit from Salmon and Rice
L-carnitine
– Supplement to boost metabolism and reduce cholesterol
Cellulose and Prebiotic
– Natural Cellulose from gold kiwi to promote gastrointestinal tract function and defecation,while reducing constipation in dog. Prebiotics enhance the immune system by working with immune system cell in gut.
Omega 3, Vitamin E, and Vitamin C
– Omega from tuna and salmon oil with added Vitamin E and Vitamin C to nourish the skin and promote healthy. glossy fur.
Lecithin and choline chloride
– Supplements are added as components of acetycholine and phospholipids to promote choline function and benefit the nervous system.
Taurine
– supplements are amino acid derivatives that promote health.
Enzyme and Yucca Extract
– improve digestion, and yucca plant extracts reduce odors from urine and feces.